A successful interview process is key to securing the right hire for any business, large or small. It allows employers to assess candidates' soft skills, relevant knowledge and experience in the industry. The process involves a series of steps that should be taken to ensure each candidate's abilities are accurately assessed and compared.
Here's how to create a successful interview process: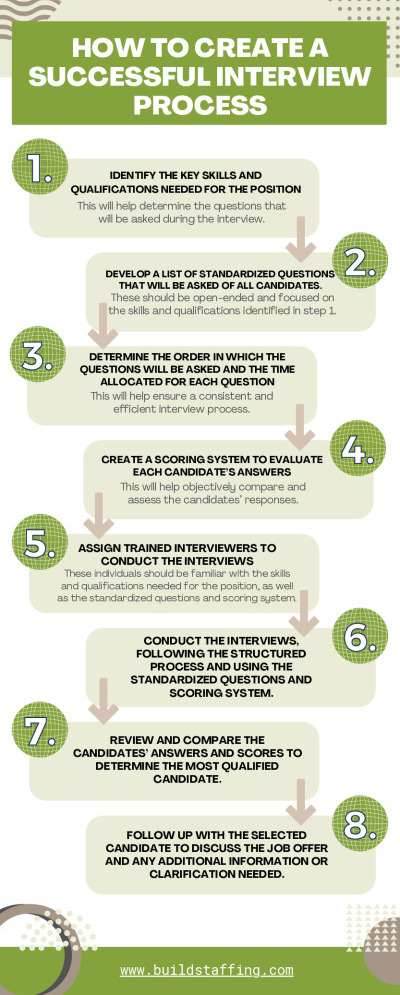 With these tips and tricks, employers can be well equipped to craft a thorough and efficient interviewing process designed to successfully screen out undesired applicants and find those who demonstrate potential for a long career at their organization.